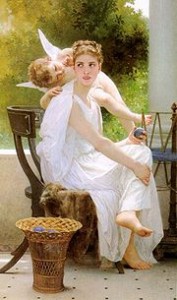 Amherst College has a beautiful campus to wander and is home to both the Beneski Natural History Museum and the Mead Art Museum. It's located within walking distance to the town center's hub of shops and restaurants.
Named for its founder, William Rutherford Mead (an 1867 graduate of Amherst College and a partner in the storied architectural firm of McKim, Mead & White), The Mead holds the art collection of Amherst College, celebrated for its American and European paintings, Mexican ceramics, Tibetan scroll paintings, English paneled room, ancient Assyrian carvings, Russian avant-garde art, West African sculpture, and Japanese prints.
The Mead Art Museum at Amherst College seeks to stimulate thought, inspire creativity, provide insight, interrogate preconceptions, and invite contemplation through interaction with the original works of art.
the Mead makes its collections available to the students, faculty, staff, and alumni of Amherst College, and to visitors from around the world; develops innovative exhibitions drawn primarily from the permanent collection and linked meaningfully to the curriculum and to the wider intellectual life of Amherst College; engages faculty, students, and other visitors in fresh, sometimes interdisciplinary inquiries involving art and visual understanding; and produces original, engaging, academically rigorous publications.
A nice mix of artistic styles and era's on view,  something for everyone and is set with little nooks for more in-depth examination.